The Saint-Gaudens Double Eagle was struck in a composition of 90% gold and 10% copper. The coins have a weight of 33.436 grams and diameter of 34 mm. All coins have a lettered edge containing the motto E PLURIBUS UNUM with stars placed between each word.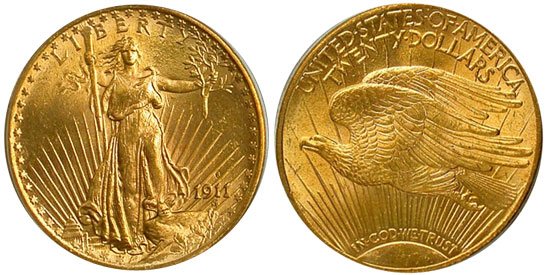 Each coin contains net gold content of 0.96750 troy ounces.
During the course of the series, coins were struck at the Philadelphia, Denver, and San Francisco Mint facilities. The Philadelphia issues do not contain a mint mark. The coins struck at the remaining facilities have the mint mark placed on the obverse of the coin above the date.